Windows 10 April 2018 Download ISO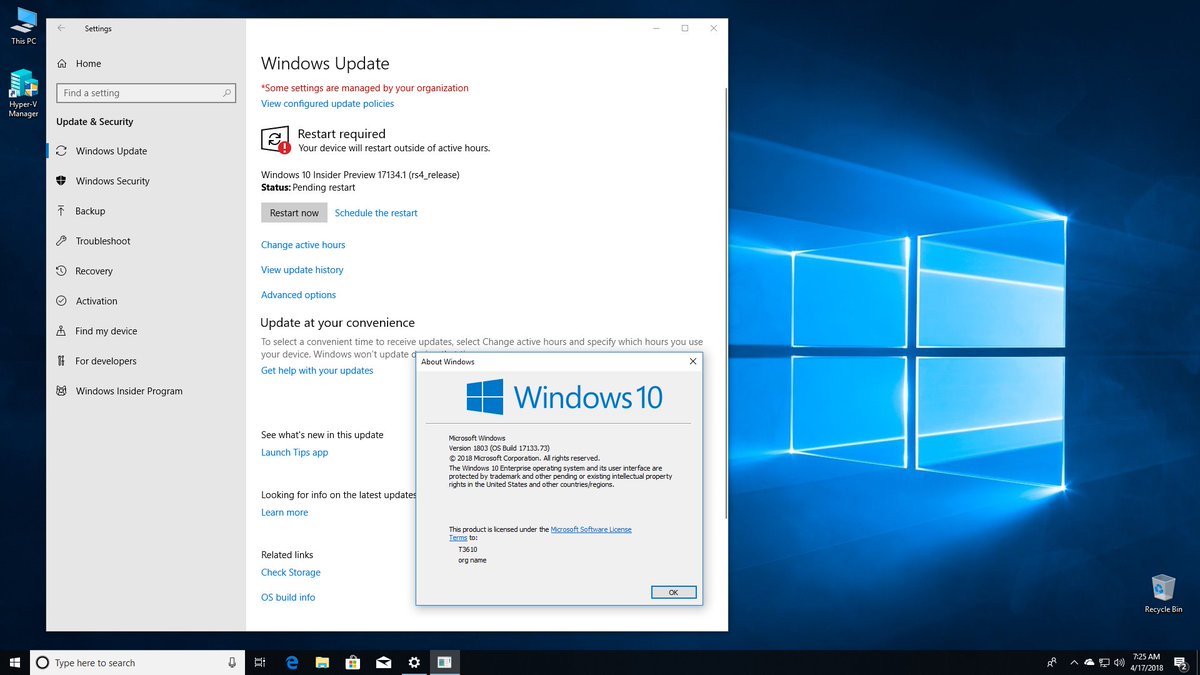 The Windows 10 Redstone 4 final version was said to be 16133 but unfortunately the company received feedback regarding higher percentage of blue screen of death. That's why the new build is released to solve and to keep BSOD low. We don't know if the version 16133 and 16134 are the final version of the April 2018 update, what we know is Microsoft certainly aware of the issue and will roll out a stable April 2018 update very soon. That's expected in this April month, if released and patched later why would they called it April update.
Side note
: I installed version 1803 (16134.1) on both my laptops (HP Envy i7 and HP Probook 4540S i3) both model gave random BSOD (Blue screen of death) The experience was not so good as the high end laptop failed to run it properly, so eventually I did slip stream the latest update (
KB4093105
) into the 16299 Windows 10 ISO (Version 1709) and my Windows 10 build version bumped to 16299.402 (23 April 2018). Which is the latest version as of now. (Even when I added the KB update to the ISO file Windows update downloaded the same update and it didn't include the some new things like, Photos and Document shortcuts in Start menu, but that's a little thing to worry about.
You can download the build by going to
Windows settings
and then
update
. But I'd be lot easier is you grab an ISO flash is to USB and install windows 10 from it. It's fast and easier than letting your computer stay on for hours, that's the time Windows upgrade takes.
You can also use the upgrade assistant to download windows as ISO file and
make a bootable media
to boot from and
install Windows
.
You can also download windows 10 version 1803 ISO from these links.
Windows 10 April Update 64-bit
 | 
Download
Windows 10 April update 32-bit
| 
Download
Just in case use this 3rd party links.
Win10_1803_English_x64.iso
 (4.47 GB)
SHA1
 08fbb24627fa768f869c09f44c5d6c1e53a57a6f
Win10_1803_English_x86.iso
 (3.39 GB)
SHA1
3f2063b7419675e98c8df82bc0607bbb1ce298bb